Philip H. Bizar
Philip H. Bizar has been practicing law in Illinois since 1966. As the senior partner of the firm, Mr. Bizar relishes the opportunity to help businesses and individuals navigate all areas of business and bankruptcy law. He enjoys helping clients and as the most experienced attorney on staff, he is adequately qualified to help with any legal matter.
Mr. Bizar has lived in the Chicago, IL area his entire life and knows the needs of the people who currently live there. Mr. Bizar received his B.A. in Political Science from Roosevelt University in 1962 and later went on to secure a law degree from Depaul University in 1966.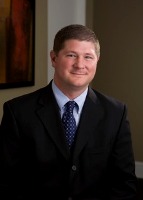 Joseph R. Doyle
During his legal career, Joseph Doyle has helped thousands of clients rid themselves of millions of dollars of debt and enjoy all the benefits of living financially free. Whereas other lawyers may focus on too many areas of law, Mr. Doyle focuses specifically on helping small businesses and individuals file for bankruptcy. He knows the details of bankruptcy law inside and out, and his legal background qualifies him to assist with even the most complicated cases. Mr. Doyle specializes in helping clients file for chapter 7 and chapter 13 bankruptcy. As an added specialty, he helps clients with loan modifications and foreclosure defense.
In 1998 Joseph R. Doyle received his B.A. in Political Science from Clarion University. After completing his undergraduate studies Mr. Doyle attended Thomas M. Cooley Law School where he completed his JD in 2001. He has practiced bankruptcy law since passing the bar.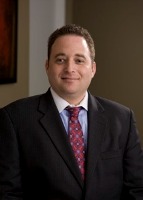 Craig Bizar
After watching his grandfather and father practice law in the state of Illinois for many years, Craig Bizar made the decision to follow in their footsteps and become a bankruptcy attorney himself. Like Joseph R. Doyle, Craig Bizar spends his time and energy helping businesses and individuals file for bankruptcy and get back on a healthy financial track. Over the last 10 years, Mr. Bizar has also helped clients work through cases involving worker's compensation, medical malpractice, personal injury, and criminal action. He practices law in State and Federal Court.
Craig Bizar received his undergraduate degree in History, Philosophy, and Criminal Justice from Michigan State University in 1995, after which he completed his law degree at Hamline University School of Law in 1998. Craig Bizar has been practicing law with his father since 1999. In addition to being admitted to the Illinois Bar in 1999 and the Northern District of Illinois in 1999, he is also a member of the Association of Foreclosure Defense Attorneys.